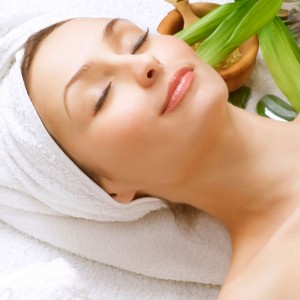 Youthful and beautiful look can be obtained very easily. The best possible way to take years off yourself is letting be treated by beauty specialists. But despite that, we can also pump up our looks at home, by using appropriate cosmetics, working out and eating healthy.
Hands rejuvenation. Hand skin is one of the most delicate one and is particularly prone to damages. It becomes dry when it lacks the proper protection from cold, or when it is exposed to detergents or cleansers. Under those circumstances, hand creams, which the composition is enriched in urea, ceramides and glycerine will be the most favourable ones. What is more, all cosmetics that contain hyaluronic acid will also bring fatigued hands intense relief and immediate moisturisation. Another thing to mention, beauty salons offer mesotherapy for hands, which will additionally make hands skin more tautened and help with highlighting discolourations.
Breast beautiful again. The easiest way to make your breast firm again are all the exercises that focus on flexing chest muscles, such as, push-ups or different variations of dumbbells lifting. However, better results will be achieved if you combine working out with beauty treatments. They will improve firmness of skin, boost collagen production and moisturise chest skin. Attractiveness of your breast is also influenced by the cosmetics you use at home. Mind you, these care products should have moisturizing, firming and nourishing features.
Have you ever been thinking about rejuvenating your knees? If you have not, than it is a good idea to take care of this part of your body. Knees skin is vulnerable to rubs, damages and generally it becomes dry fairly quickly. For that reason, keep moisturising knees with a cream with urea or a high quality body balm. Beauty salons can also help you – ask for ultrasonic massages.
Our age is revealed mostly by our neck. In order to avoid awkward and embarrassing questions about your age, take care of this body part. Undoubtedly, skin losses its firmness, youthful look and shape with age. Fortunately, you can be saved by massages, physical exercises as well as cosmetics and skin lifting up treatments. Moreover, helpful are also all products including hyaluronic acid, fruit acids treatments, radio waves as well as products for eliminating skin discolourations.
Tags:
body
|
breast
|
care
|
hands
|
knees
|
neck
|
rejuvenate
|
skin
|
treatments
|
youthful